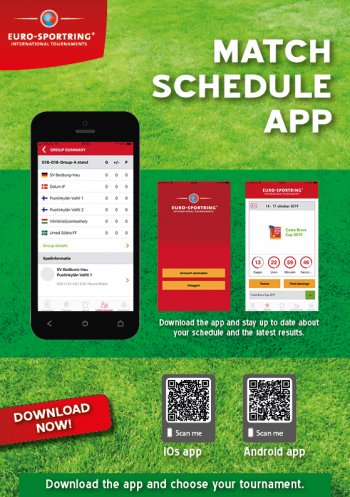 Euro-Sportring introduces: The Euro-Sportring Match Schedule App

Download the app and see your match schedule, actual results, standings and the latest information about your tournament. Download here.
Playing schedule/Programma di gioco/ Spielplan 2019 Clik here/ Clicca qui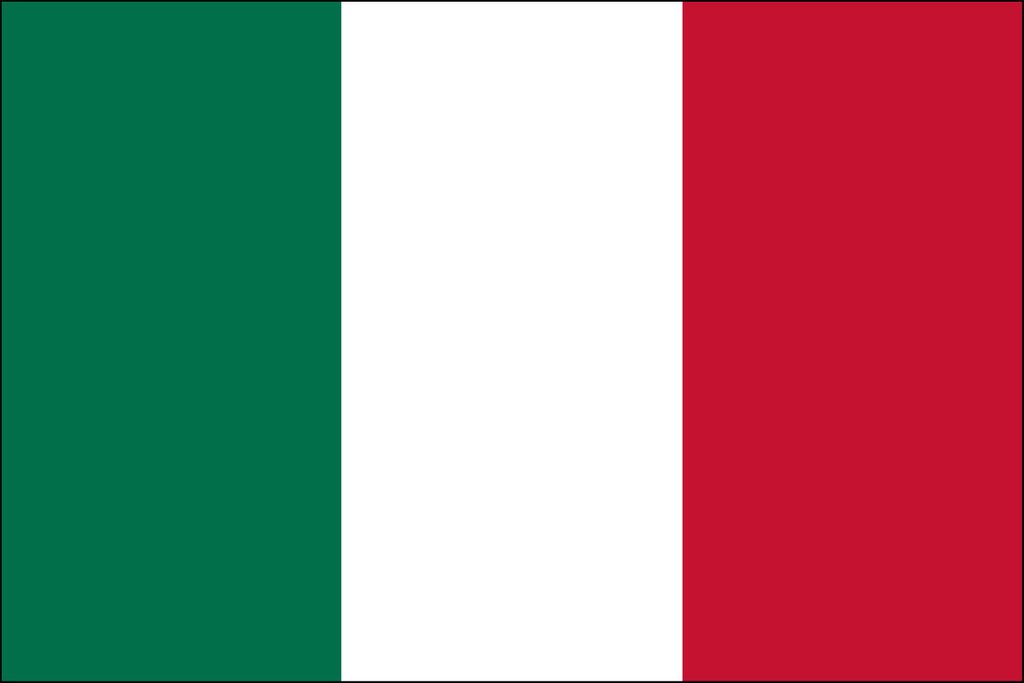 Cari amici dello sport,
La AS Valtenesi Associazione Sportiva dà il benvenuto alle società sportive che partecipano alla 21° edizione del Trofeo Valtenesi del Garda, che si svolgerà dal 8 fino 9 di giugno 2019.
Come organizzatori del torneo faremo del nostro meglio per rendere il vostro soggiorno il più piacevole e confortevole possibile.
Auguriamo a tutti i partecipanti un grande torneo all'insegna del rispetto e del fair play.
Distinti saluti,
Piero Merigo (Presidente Associazione Sportiva Valtenesi)

Dear Sport friends,
The AS Valtenesi Sport Association welcomes all the participants taking part in this 21 edition of the trofeo Valtenesi del Garda who will take place from8 untill 9 of June 2019.
As organizer of the tournament we will do our best to make your stay as plesant and confortable as possible.
We wish all the participants a great tournament with respect and fair play.
With best regards
Piero Merigo (Presidente Associazione Sportiva Valtenesi)


Chers amis sportifs,
L'Association Sport Valténèse accueille tous les participants de prendre part à cette 21 édition du Trofeo Valtenesi del Garda qui aura lieu du 8 jusqu'au 9 Juin 2019.
Comme organisateur du tournoi, nous ferons de notre mieux pour rendre votre séjour aussi confortable et plesant que possible.
Nous souhaitons à tous les participants un grand tournoi avec respect et fair-play.
Avec mes meilleures salutations
Piero Merigo (Presidente Associazione Sportiva Valtenesi)

Liebe Sportfreunde,
Die AS Valtenesi Sportverband begrüßt alle Teilnehmer, die an diesem 21. Auflage der Trofeo Valtenesi del Garda, die vom 8, bis 9 Juni 2019 stattfinden wird.
Als Organisator des Turniers werden wir unser Bestes tun, um Ihnen den Aufenthalt so angenehm und komfortabel wie möglich zu machen.
Wir wünschen allen Teilnehmern ein großes Turnier mit respect und Fair Play.
Mit freundlichen Grüßen
Piero Merigo (Presidente Associazione Sportiva Valtenesi)